Hope you enjoy my weekly newsletter!
​Marion Brand, BRAND FITNESS
#118 - 20226 Fraser Hwy, Langley, BC​
778-726-0590 | brandfitness.ca​

FALL Specialty Classes
CARDIO BOX & Strength ... with Marion. Wednesdays @ 6:45pm
TRX "Pump up the Jam" ... with Jen. Thursdays @ 6:45pm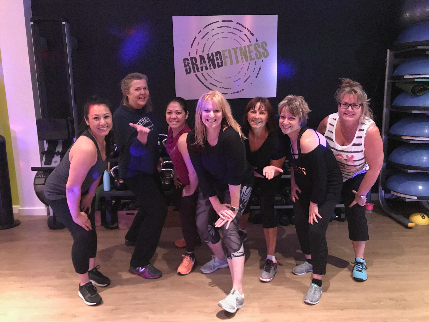 Will you ever lose it?
Since there's more to losing weight than simply eating less and moving more, how does one go about losing fat and then keeping it off for the long haul? Here are 5 Steps to Finally Lose the Fat…

Step #1 - The Right Mindset
There are only two mindsets to choose from when you approach your quest for weight loss:
This is a temporary change in my behavior.
This is a new way of life.
There's no middle ground, you either see it as temporary change or you see it as permanent change. It's pretty obvious which mindset produces permanent results.
Step #2 - New Habits
Understanding how to put new habits in place is the second step to losing the weight and keeping it lost.
As we just saw in step one, looking at your weight loss behavior as a new lifestyle is the only way to ensure permanent results and this means adopting healthy new habits.
Habits are best taken on in gradual steps. This has been proven to be the most effective way to make the new habits stick. Approach building new habits with baby steps instead of grand leaps.
If one of your current, fattening, habits is that you drink sugary soda then first switch to drinking diet soda. Once the habit of drinking diet soda has completely replaced your sugary soda habit then you can start replacing some of the diet soda with water. You didn't jump straight from drinking flavorful, fizzy soda to just drinking water, that's too extreme and will make success unlikely.
Step #3 - Your Environment
In order to permanently change your body you must permanently change your environment. It makes sense that you won't maintain a lean body in the same environment where you gained the weight.
The term "environment" sounds vague, so let's break it down. Your environment is the world that you create around yourself. These are the foods that you see, smell and have easy access to. This is the ease or difficulty you have in consistently accessing exercise. This is the lifestyle of the people closest to you that casts an influence on your own lifestyle whether you realize it or not.
I'll bet you could draw out the ideal environment for permanent weight loss. You know the path. Now put in the effort to walk the path.
Step #4 - Good Nutrition
The problem with the advice of eat less and move more is that it doesn't make a distinction between calories. When total calorie count is your only goal you'll end up consuming lower quality calories than you should, which leads to mindless eating and malnutrition.
Educate yourself on healthy calories versus nutritionally void calories. A great rule of thumb is that calories that are created in nature are always superior to calories created in a factory. Stick with real food over anything from a package.
Step #5 - Your Support System
If you just did the first 4 steps then you'd be well on your way to successfully transforming your body, and keeping it that way for the long haul. However, in order to fully ensure that you make the switch from where you are to where you want to be it's important to put a support system in place.
Nothing is more powerful than social accountability. Instinctively you don't want to let people down, and so you'll work harder and more consistently in a support group than you would when working on your own. It's hard to sleep in when you know someone is at the gym waiting for you!
This fifth and most important step is where I come into your life. My entire mission is to not only provide you with the action steps to getting into the best shape of your life, I also am here to provide you with the support that you need to make it happen.
Call or email me now to get started on a program that will get you fit for life. You can do this!
At BRAND FITNESS, we focus on helping you live your best life possible! Have fun participating in our BRANDFit50 Small Group Training Sessions. Everyone in our sessions are encouraged to work at their own pace and capabilities, with proper guidance from your Personal Trainer! Check out the link below, or contact Marion for more information on our Small Groups.​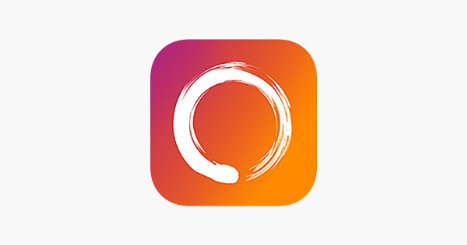 You are Invited
I am very pleased to report that way more than 1% of my clients keep the weight off long term! In fact client success stories continue to roll in each and everyday. We are fanatical about transforming your body!
If you want better odds at successfully losing and keeping off the weight, then join my fitness family today. We can't wait to have you!

I'm loving all my ZYIA Fashions. This white tank not only looks great, but has a builtin bra and is super comfy. Check out the many styles with the link below. Contact Marion for more info, help with sizing or to Host your own Event!
There is no need for take-out with this quick-n-tasty recipe for Asian Shrimp and Noodles! This dish has all of the Asian flavors that you love, with a fraction of the carbs and calories of traditional take-out.
All of the flavors, none of the guilt!
This dish is pretty epic: plump shrimp and tender veggies combine with savory sauce and satisfying veggie noodles. Yes, please!
What you need
Serves 4
For the Coconut Amino Sauce
1/3 cup coconut aminos
2 teaspoons garlic, minced
½ teaspoon liquid stevia
1 Tablespoon chili paste (sambal oelek)
1 teaspoon fish sauce
1 Tablespoon ginger, minced
1 teaspoon toasted sesame oil
For the Noodles
1 butternut squash
1 sweet potato
1 teaspoon olive oil
sea salt and black pepper
For the Shrimp and Veggies
1 teaspoon olive oil
12 oz large shrimp, peeled and deveined
2 cups (5oz) white cremini mushrooms, sliced
1 red bell pepper, seeded and diced
2 zucchini, diced
1 carrot, grated
2 Tablespoons fresh cilantro, minced
Instructions
For the Coconut Amino Sauce
1. In a medium sized bowl, combine the sauce ingredients together. Whisk until fully combined.
For the Noodles
1. Preheat the oven to 350 degrees F.
2. Peel the sweet potato and peel and seed the butternut squash and run both through a spiral slicer to create long, thin noodles. Toss with the olive oil and season with salt and pepper on a rimmed baking sheet. Bake for 5 minutes. Set aside.
For the Shrimp and Veggies
1. Place a large skillet over medium-high heat. Add 1 teaspoon of olive oil, 2 Tablespoons of the coconut amino sauce and the shrimp. Cook for 3-4 minutes, until fully cooked. Transfer the shrimp to a plate and set aside.
2. Add the mushroom, bell pepper, zucchini and carrot to the skillet. Cook until tender, stirring occasionally, about 5-7 minutes.
3. Add the shrimp, noodles and remaining coconut amino sauce back into the skillet and stir until fully combined.
4. Remove from heat, garnish with cilantro and serve immediately. Enjoy!
Nutrition
193 calories, 4g fat, 20g carbohydrate, 6g sugar, 429mg sodium, 3g fiber, and 19g protein.
Help me spread the fitness truth… If you know any friends, family or co-workers who would enjoy my newsletter give them a subscription by using the 'Refer a Friend' link below!
FIT and FABULOUS afer 50
by Marion Brand
ISAGENIX
We use ISAGENIX Supplements at BRAND FITNESS. Choose from protein powders, vitamins, healthy aging products, sleep support plus more. All products are high quality with no fillers. You'll notice the difference with Isagenix!